Took screenshot and redrew half of Katenka to create an idle animation using Live2D!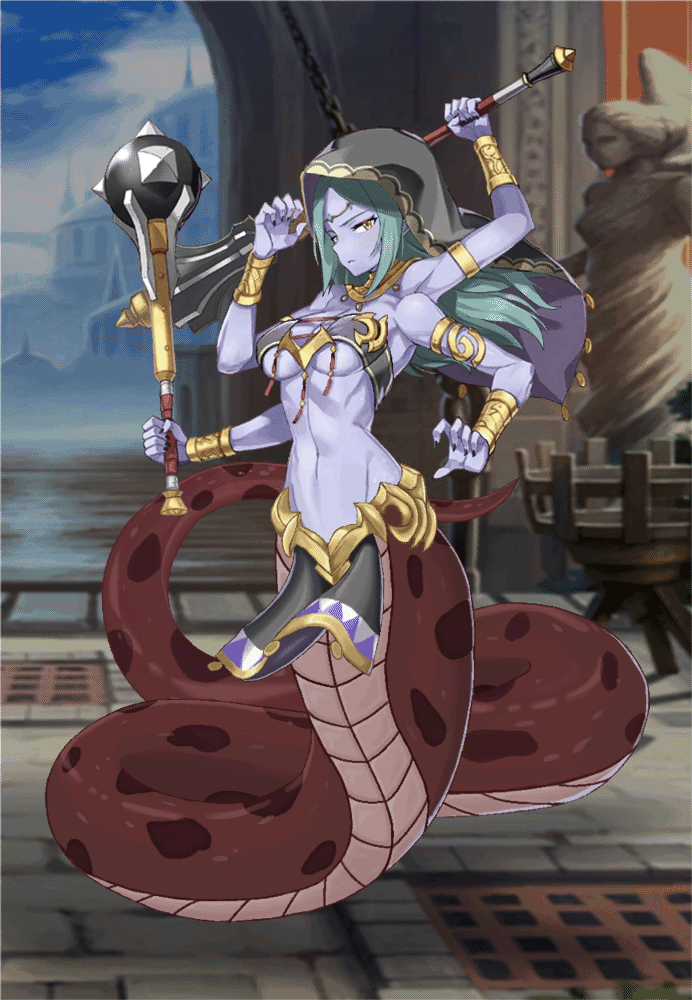 One of the most NPC I want to be a hero. She has unique design compared with others because of snake tail and 4 arms.

The animation fits well with the game!! Why are there so many npc that I wish they were playable!!??